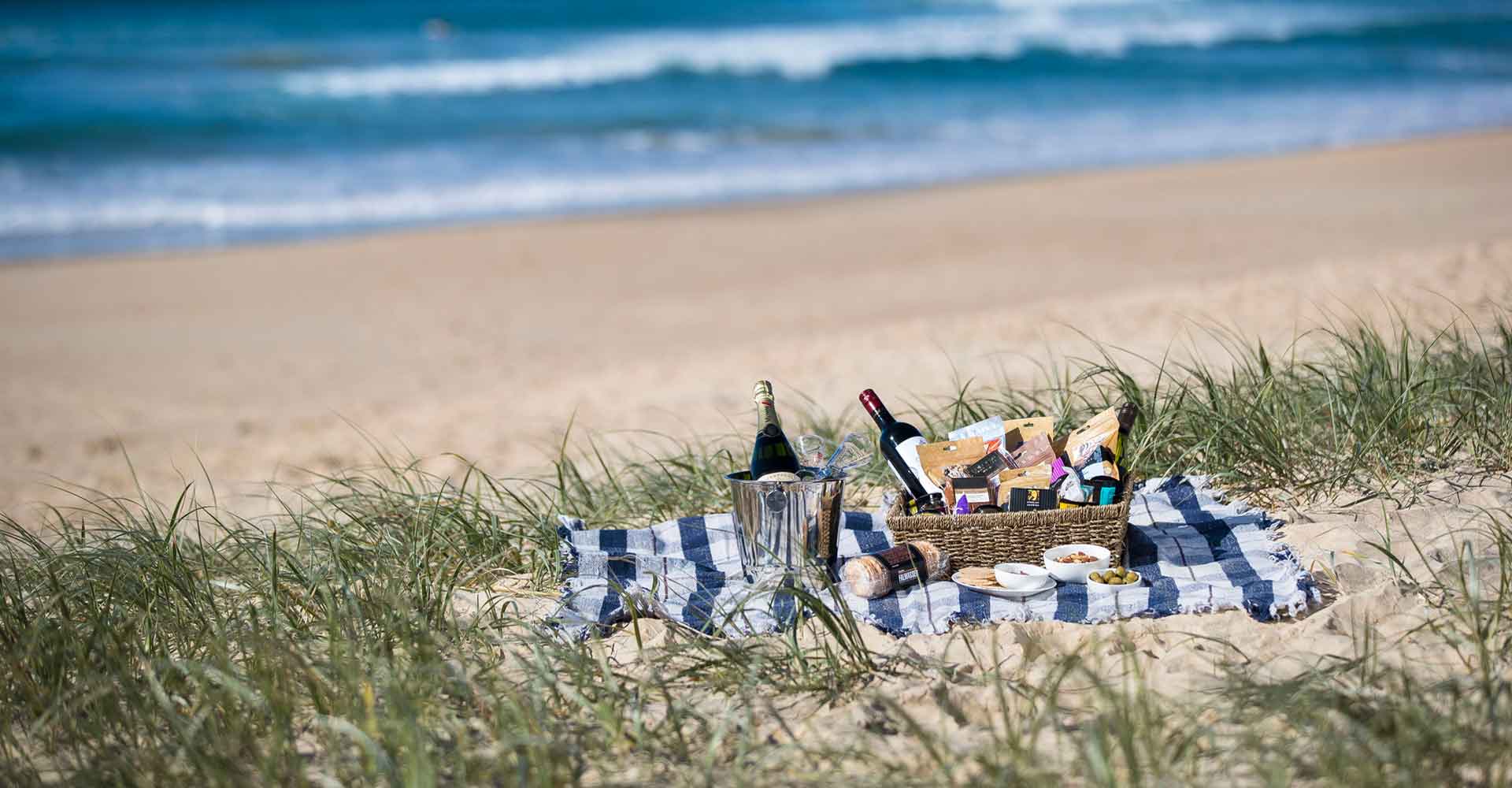 STAY AT HOME
Just because you're self-isolating, it doesn't mean you can't treat your friends and family - and yourself - to snacks and goodies! We have some extra-special home-delivery hampers to make lockdown a little more liveable!
STILL DELIVERING
Our boutique shop in Marcoola Beach on the Sunshine Coast is open. We're following appropriate social distancing guidelines and touch-free payment. Let's all stay safe together.
Christmas 2019
SPREAD SUNSHINE COAST CHRISTMAS CHEER!
Send your loved ones a special gift this festive season - a thoughtful hamper packed with the unique tastes of the Sunshine Coast!
DELIVERY IS AVAILABLE AUSTRALIA-WIDE*, OR PICK UP FREE IN STORE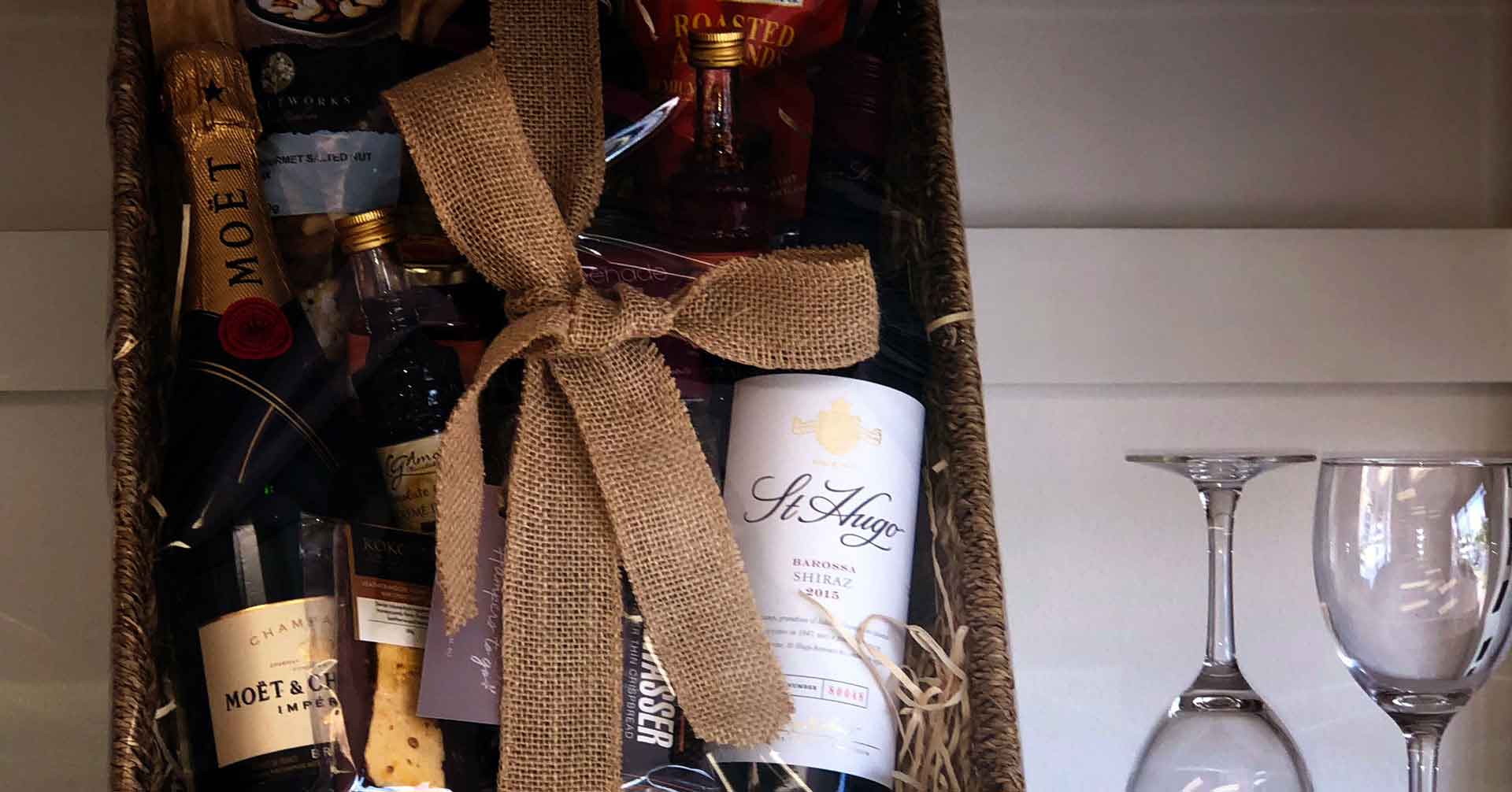 Slide 1
MAKE YOUR CLIENTS FEEL APPRECIATED
$80 GIFT VOUCHER FOR EVERY $800 SPENT
Corporate gifts are a powerful way of showing your clients how much you appreciate them.
For every order over $800 you spend, you will receive an $80 gift voucher which can be re-gifted, spent in store or used online.
Sunshine Coast gift baskets and hampers delivered to you.
The Sunshine Coast seems to have it all – sunny days all year round, spectacular beaches, astounding nature walks and a friendly local community filled with pride. And then, to top it all, add to the mix an incredible range of local food producers with world-class, mouth-watering products that will be best given as gift hampers to people that you value.
Our unique gift baskets are indeed full of sunshine, wishful thoughts, and creativity as we throw in carefully-picked local produce, especially for our gourmet food hampers, and for our delectable wine, champagne, and beer hampers.
At Hampers To Go, we pride ourselves in supporting our local heroes by showcasing the best that our region has to offer in our delicious, personalised gift baskets and hampers.
We cater for all occasions – whether you're thanking corporate clients for their support or sending birthday wishes to a friend. Our tailor-made gift baskets filled with premium products will treat your lucky recipient to the best products that our region has to offer and more.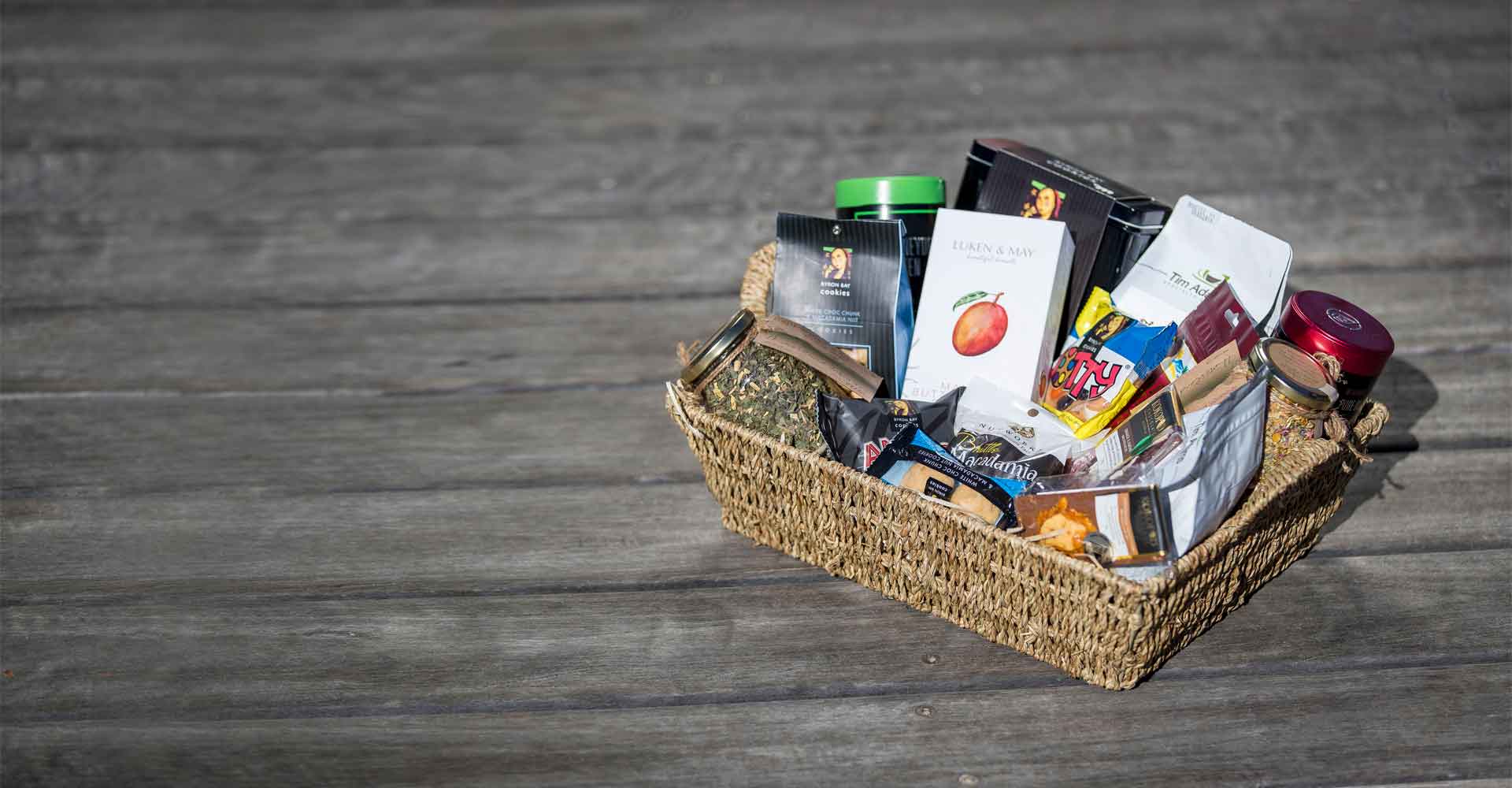 Slide 1
Hampers to Go is more than just an online shop, you can visit us in person, and purchase local product in our bricks and mortar store in Marcoola, Queensland.
I wanted to send a hamper for some good friends living on the Sunshine Coast and did what many would do and went to good old google. I was away traveling at the time overseas so time zones were a little tricky. I was fortunate enough to find 'Hampers to Go' which was not only ideally located in the area but was also offering a gift delivery service with an abundance of choice (mainly local products from a variety of companies on the coast) for a beautiful hamper to be delivered. I needed to ask a few questions around the items relevant to the intended recipients. I sent off an enquiry and received a quick response from Libby. She was able to help with all my questions and accommodated a 'special customized goody basket of treats' to be delivered and with such speedy delivery! I received a message from my friends on how delighted and blown away they were by not only receiving the hamper, but the thoughtful gifts that were put together that perfectly suited them. Thank you Libby and the team at 'Hampers to Go' - great service great products great experience. I would definitely recommend and will use you again in the future. Wendy.

Wendy Kerridge


March 13, 2020

During the week I was the lucky recipient of a beautiful Hampers To Go Hamper full of delicious local products from KOKOPOD , Gourmet Afrika, Maleny Cuisine, Hinterland Infusions, Noosa Natural Chocolate Company, Nutworks and the Chocolate Factory , Byron Bay Cookies & some lovely pamper treats from The Soap Bar & Shaw Smells . If you haven't already had a look in their Marcoola store, get online & order a hamper for someone you know ! They have hampers for all occasions and Libby is very helpful & friendly and can deliver Australia wide

Peta McLean


February 27, 2019

Absolutely over the moon with the hamper I sent from NZ to my mum in Brisbane. Libby was so helpful and went above and beyond to make sure the hamper arrived in time for Christmas. The personal service, care and attention and customer service experience was exceptional, I will certainly be using Hampers To Go in the future. Thank you so much

Kerrie Waby


December 24, 2019

I wanted to send a thank you gift to my brother and sister-in-law who live on the Sunshine Coast. I live in Toowoomba. I found Hampers To Go through Google. Libby and I communicated by email and phone. I explained what I'd like and she put together a beautiful hamper of wine and sweet and savoury treats. My brother and sister-in-law were delighted. Highly recommend this business.

Jan Roach


October 8, 2019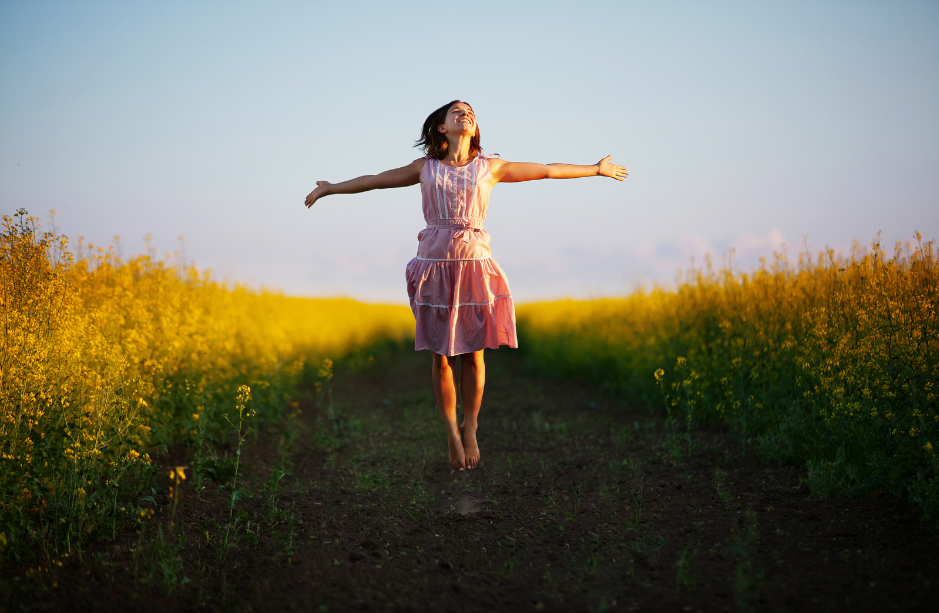 WHY GIFT GIVING IS GOOD FOR YOU Tis the season for always gift giving! There are so many gift giving occasions throughout the year although sometimes it can be a thoughtful unexpected gift that makes the biggest impact on our ourselves & our loved ones. Did you...
read more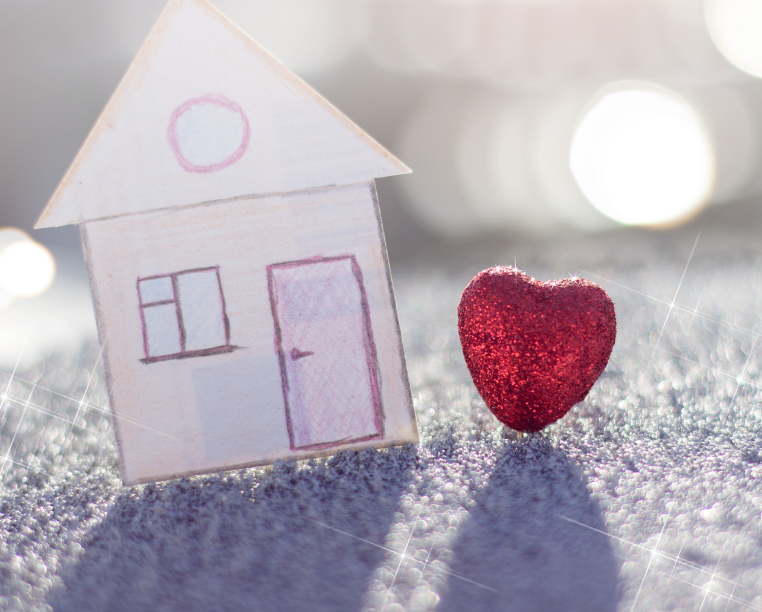 Buy Local. A term or hashtag we see more and more. We know it's something we should do. But do we know why we should? In a world where everything is so commercial and fast, we are now starting to rewind and go back to old ways of true and tried times. For a long time...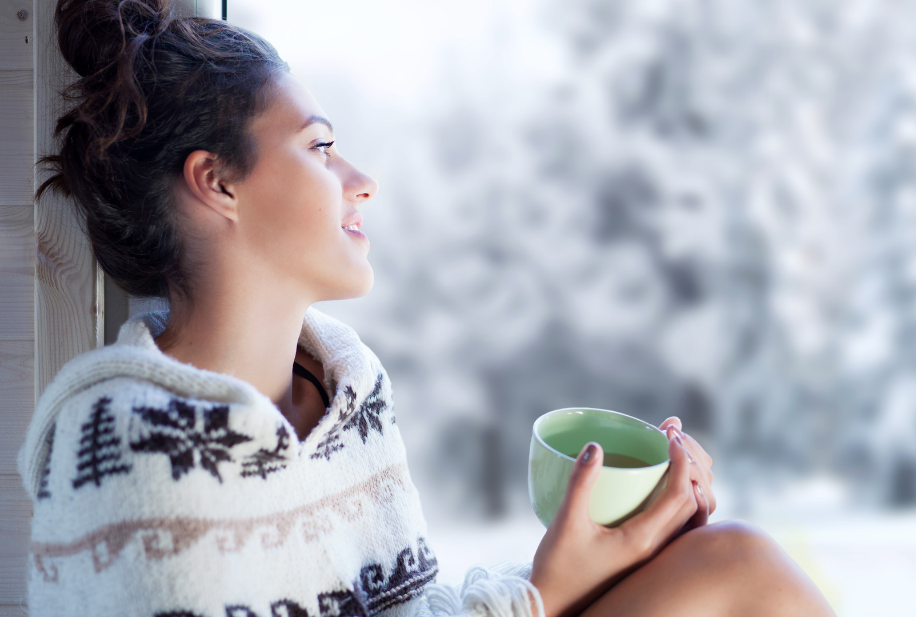 Winter Time. The time for crisp mornings, blue skies and frost tipped grass. The time to get out your favourite knit jumper, beanie & ugg boots, and indulge in a red & nibbles over the campfire or backyard fire pit. Time for a good hearty winter meal and a...