[et_pb_section bb_built="1″][et_pb_row][et_pb_column type="4_4″][et_pb_text _builder_version="3.17.6″]
Forget about thumb drives, cheapo pens and branded synthetic caps, corporate gifts done right are a game changer for making business relationship magic.
Showing gratitude is a powerful way to demonstrate to your clients that you appreciate them. Corporate gifts strengthen relationships which in turn leads to more and sustained business together.
Make them feel appreciated
People will forget what you said, people will forget what you did, but people will never forget how you made them feel."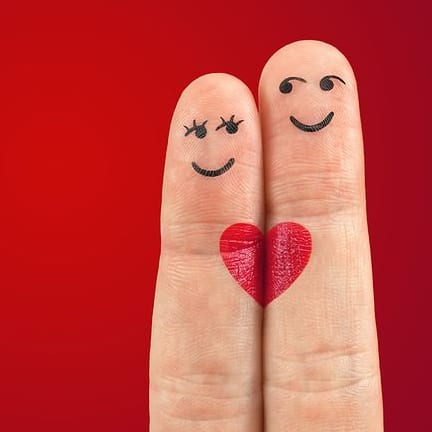 Memorable corporate gifts make your clients feel that you truly value the relationship, that you consider their contribution and that you care.
This means you will need to put a bit of thought into your corporate gift strategy and go beyond the tacky branded mouse pad or postie notes. Your gorgeous corporate gift need not break the bank though and it shouldn't as we'll explain here.
Here are six ways to make your corporate gift epic and meaningful. Follow these top tips and you'll be on the path to choosing a corporate gift that sends your clients exactly the right message.
Strategic giving
Depending on the sector, your clients, and the gift type, it could be appropriate to give everyone the same item all at once, but an alternative is to focus more on your long term and high-impact clients.
It can be better use of your giving budget to buy fewer, better quality gifts, for high-impact clients, than giving the same 'one-fits-all' gift to your entire client list, including those who aren't likely to be repeat customers.
Show heart
Demonstrate thoughtfulness in every aspect of the gift from the packaging to the message. Consider unique packaging that will ensure your gift attracts attention before it is even opened.
A personal touch to a corporate gift is much more distinct and memorable in a heavily digital age. Be sure to include a handwritten personalised message if you can. This shows your client that the message and gift have been carefully tailored to them, rather than buying one gift in bulk with one proforma message and sending it to your entire client list.
Gift options galore
You're not alone in the maze of giving. Hampers to Go have your back with some pretty spectacular gift ideas and how best to use corporate gifts to improve your client relations. We have a great range of hampers for different corporate areas and can even tailor them to your needs. In fact, we started this business after major research for corporate giving!
There's plenty of corporate gift companies you can explore that specialise in client and corporate gifts to ensure a successful giving strategy. These experts will help you find great gift ideas and strike the balance between avoiding the dodgy pen, while also ensuring your company's brand and message is present in the packaging you choose, the message you include and other peripheral elements that you pair with each personalized gift.
On trend corporate gifts
Here are some trending corporate gifts right now for inspiration. Remember, the personal touch of a handwritten note and beautiful packaging can go a long way to making a positive impact and a happy client relationship that spans decades.
p

rofessional

n

otebooks

t

errarium

s

or

s

ucculent

g

arden

gourmet food basket

– Wait. That's our speciality!

t

oiletry

b

ag

gourmet c

offee or

t

ea

b

lends

c

offee

t

able

b

ook

s

Portable

p

hone

c

harge

r bank

a handwritten note on beautiful stationery

beer brewing kit

online classes

kindle or eReader

bakery delivery
The long game is the best game
Corporate giving is about just giving with no other agenda. Resist the urge to make a sales call right after sending a gift. The giving experience shouldn't feel like something to butter them up for more business. Stay classy people.
Focus on building goodwill over time with giving so that corporate gifts become part of a long-term client engagement 'big love' strategy. This also means identifying when a non-sales phone call or email to wish them happy birthday, congratulations on a special achievement or compliment about an achievement is appropriate.
Giving gifts and kindness go a long way towards showing your clients you value them as people and care beyond the quick sale.
Avoid OTT

syndrome
On the flipside of being cheap, is being overly lavish (Over The Top). While you may think a luxurious gift like a weekend away tells your client you value their business, they may instead wonder whether you are overcharging to be able to afford such generosity.
Again, it's about thoughtfulness and creating a warm feeling so major expense isn't the point. The value of a good gift goes well beyond its dollar value. Thoughtfulness trumps expense when it comes to deciding on the perfect gift. Focus on understanding your recipient's likes really well, creativity and thoughtfulness when it comes to gift-giving.
It's all about them
Giving a branded gift like a calendar or USB is more about the gift-giver asking a favour than giving something the recipient will enjoy.
Corporate gift giving is about them, not you. It's about your client. The gift should be useful, relevant and memorable for them. It should show them that you value their business and it should demonstrate that you put thought into something unique for them. Done right, and they'll think of you and your company every time they use or enjoy it.
Whatever approach to corporate giving you

choose

, make sure your client records are up to date
Review your client list before sending gifts and make sure you have mailing addresses, names and spellings correct. All your chosen gift thoughtfulness could go out the door if you send a gift to an employee who no longer works there or to an office your client left 12 months ago.
Hampers To Go loves supporting local Sunshine Coast food producers to showcase the incredible local cuisine, which attract visitors from all over the globe to the region. The team takes delight in providing stunning, carefully curated gift hampers packed with decadent treats to excite every person lucky enough to receive them. Check out what's available.
[/et_pb_text][/et_pb_column][/et_pb_row][/et_pb_section]