Buy Local.
A term or hashtag we see more and more.
We know it's something we should do. But do we know why we should?
In a world where everything is so commercial and fast, we are now starting to rewind and go back to old ways of true and tried times.
For a long time now, our local businesses have been struggling to compete with national franchises. But the times have shifted, and a movement has begun, we now fashion the term. Buy Local.
Let us share with you 3 great reasons why buying local helps us all build a better future.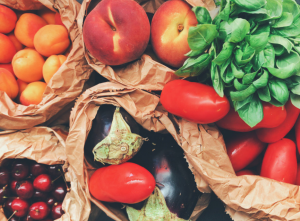 Buying Local is Better for you.

Did you know, foods that are grown or made in your local area are less likely to be tampered with or contaminated from the distribution process?
Walking through your local farmers market you can be rest assured most fruits and vegetables are free of pesticides, GMO's and other enhancing chemicals. Instead, you can enjoy the delicious taste of fruits that have been picked and sold at perfect ripeness.
Hampers to go showcase local sellers that create wholesome products that are good for you! Whether it is handmade soaps that use only natural ingredients or chocolates and sweets that are made preservative free without any nasties, you can always indulge in a guilty free pleasure.
Buying Local is Better for the Planet


Plastic trash is a worldwide problem, and you can bet most local suppliers will use less packaging and avoid (one time use) hard plastics.
Most items that you find in your commercial supermarkets have travelled long distances burning a vast amount of fossil fuels to get to you so you can feel at ease you are not contributing to our global climate crisis.
All of our soap products at Hampers to go are made with natural ingredients so they are not only good for you but avoid commonly used chemicals that contain petroleum that can leave a large carbon footprint.
Handmade soaps that are palm oil free, so you can be reassured that you are not contributing to deforestation of rainforests.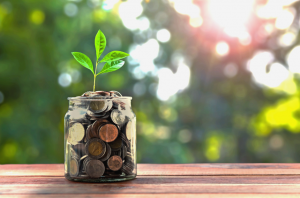 Buying Local Supports your Local Economy.
Buying local provides many economic benefits to your community, shopping local can create and preserve jobs and employers are less likely to leave and are more invested in the community's future.
Buying local not only strengthens our community but makes it more independent.
More money will be circulating in the local economy, which may lead to more public infrastructure like libraries and schools.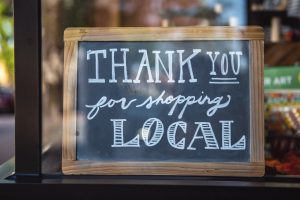 So there you have it 3 GREAT reasons on why you should choose to shop local.
Hampers To Go are known for sourcing their products locally on the Sunshine coast region, carefully choosing products that taste good and also encompass the reasons previously mentioned.
You can feel at ease knowing we have done the sourcing for you, and you will not only be provided with premium products but ones that are good for you, good for the environment & know that you have supported several local businesses in one.
Walk away knowing you gifted more than one person. You have gifted to your community.
Order online, give us a call or pop into our local store in Marcoola to send the most wholesome gift today.