Winter Time. The time for crisp mornings, blue skies and frost tipped grass.
The time to get out your favourite knit jumper, beanie & ugg boots, and indulge in a red & nibbles over the campfire or backyard fire pit.
Time for a good hearty winter meal and a games night huddled around the fireplace.
Enjoying the warmth of a good hot chocolate or tea in the mid-morning sun with friends.
As Covid restrictions still linger and international travel is still out of grasp, we find ways to continue to enjoy those things close to home, whilst supporting our local community and economy.
Here are some of our budget friendly ways to enjoy the colder months and keep the whole family entertained.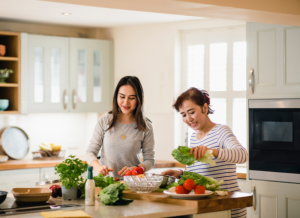 Winter Recipe
Did you know? Colder weather creates biological changes that make us want to eat more? When the temperature drops our bodies go into overdrive to keep ourselves nice and warm. Therefore, we crave nice hearty warm meals.
Avoid the chill with one of these winter warmer recipes that we tried at home. Try our Dukka Lamb recipe, a real treat for the whole family to enjoy!
Games Night
Time to get out the Monopoly, Scattagories or even play some charades.
Let's skip the usual evening ritual of family night in front of the TV and ignite some family competition. It is also great for brain stimulation and problem solving. Doing something as simple as board games can really bring the family together & bring on some laughs.
Try the After Dinner Delights or the Cosy Night In. Both hampers work well during those long winter nights with the family and diffusing the post board game tension.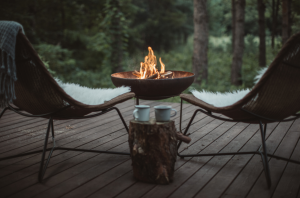 Camping trip
Did you know camping is a great mood booster? Nothing better than some more oxygen, sunlight, and physical activity to get the serotonin pumping! A great excuse for the whole family to unplug from the digital world and enjoy the great outdoors.
Whether it is camping out in the beautiful hinterland or just in your back yard, The Chilli Lover's Basket & the After Hours are a must have for those winter nights.
Support Your Local
While the world still awaits the word of international travel, and states still threatened by border closures and quarantine. We should turn to support our local tourism & hospitality; you will find that there are some amazing locations and adventures just at your doorstep!
Perhaps a day trip to a vineyard or brewery? Picnic in the hinterland or local waterfalls! The choices are endless.
Our Something for Everyone and our Savoury & Spreads are both excellent companions to have at any picnic or barbeque this Winter.
Whether you are cooking a unique winter meal or having a picnic in the warm sun we have delicious locally sourced products that will work for any occasion. Come in-store, order online or pop into our store to pick up some great winter warmers this time of year.