Ever got a gift hamper from someone to say thank you, but it's obvious it was grabbed from a chain store on the fly? Not exactly thoughtful or memorable. Gift hampers can be much more than a quick thank you at Chrissy from the boss, they are a perfect gift anytime.
Whether it's a gift hamper for a loved ones birthday, or a special treat for your parent who's had a rough trot, or a thank you for your client who just renewed their contract, gift hampers can pack a lot of joy into one small basket.
Everyone enjoys a treat and luxurious locally produced foods and beverages one wouldn't ordinarily indulge in make hampers a wonderful gift people can remember for years to come.
Gift hampers come in so many styles and themes, so the right choice is really about knowing who you are giving it to and buying the right one for the occasion.  And choose quality over quantity for the ultimate gift giving experience.
Delivery time
Before you even get into the nitty gritty of looking for the dream gift hamper for your loved one or recipient, check out the delivery and giving timeframes and whether they suit.
Late gifts can mean the difference between nailing a birthday moment or special proposal or epic failure and a feeling of embarrassment for you and awkwardness for the person you're giving to.
It's better to plan early with an extra buffer of time just in case too. Be prepared to pay a bit extra if express delivery is necessary when deadlines are tight.
Most importantly: Cut it fine at your own risk!
Know your recipient's likes and habits
You want your gift hamper recipient to be bursting with glee when they see your thoughtful gift, so take the time to make sure you know the dietary needs, habits and likes of your recipient.
When choosing a gift hamper to buy, think carefully about what the person you are giving to likes and not what you like (… we all do it). Think about what foods and drinks they love, what their dietary preferences and restrictions are and what makes their heart sing. Maybe they're a person who LOVES tea, but can't stand coffee for example.
While it's true that everyone likes food, tastes vary hugely among people and they can be choosey about what they indulge in. So do take the time to find out their sweet spot and avoid panic buying as it will only result in disaster and impulse buying. It's about focussing on their joy, not your convenience. Review the contents carefully as not all gift hampers are created equally.  Focus on quality local produce and you'll be on the right track.
Consider the occasion
If you forget about the reason you are giving the hamper, things could get messy. Imagine if you buy a Christmas hamper for your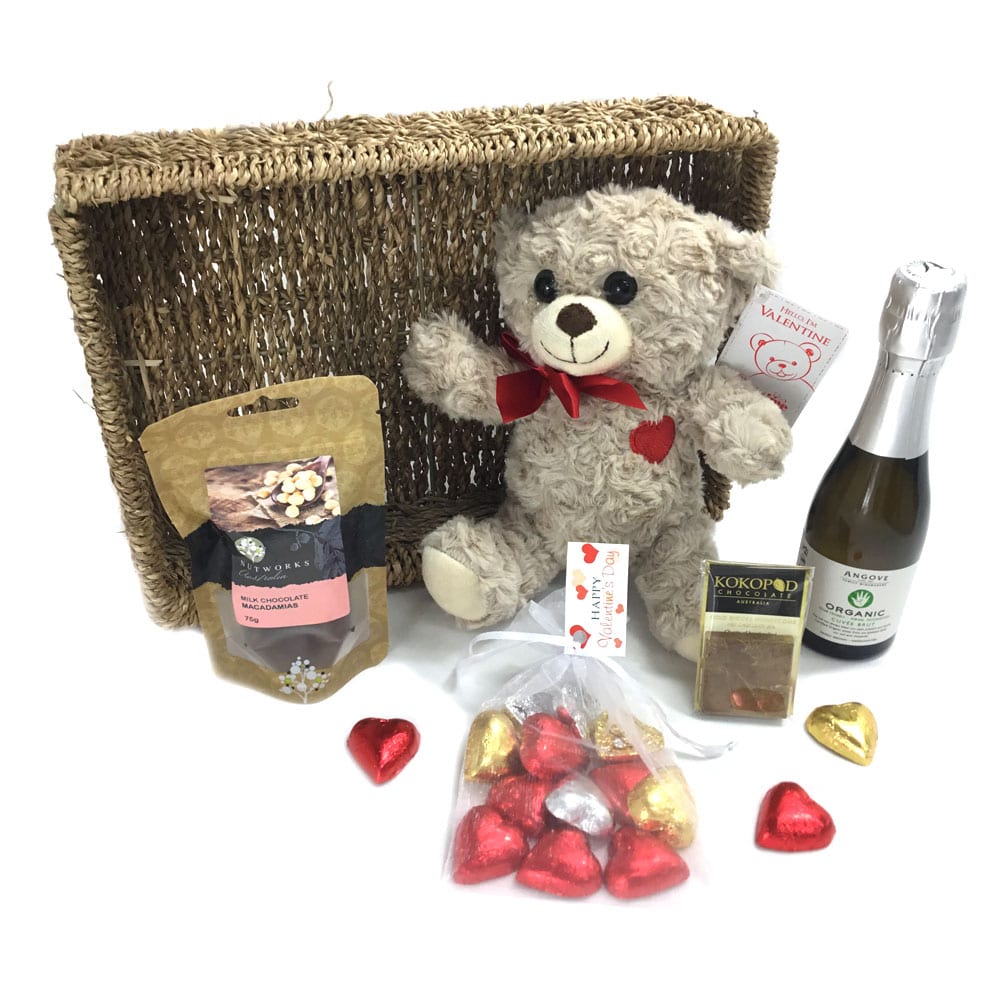 bestie's birthday? Uh– ohhh…
There are so many different food and beverage hampers for special occasions like anniversaries, but also gorgeous, decadent hampers which could be given for any sort of special days to celebrate an event or moment in time. Review the contents of the hamper carefully to ensure it's packed with special items to avoid all around disappointment and an infamous story about the mis-matched, thoughtless hamper gift you gave.
To take it to the next level of giving greatness, you could add something thoughtful to a hamper like balloons or add something more sentimental and personal for an anniversary or birthday celebration.
The appearance of the gift hamper matters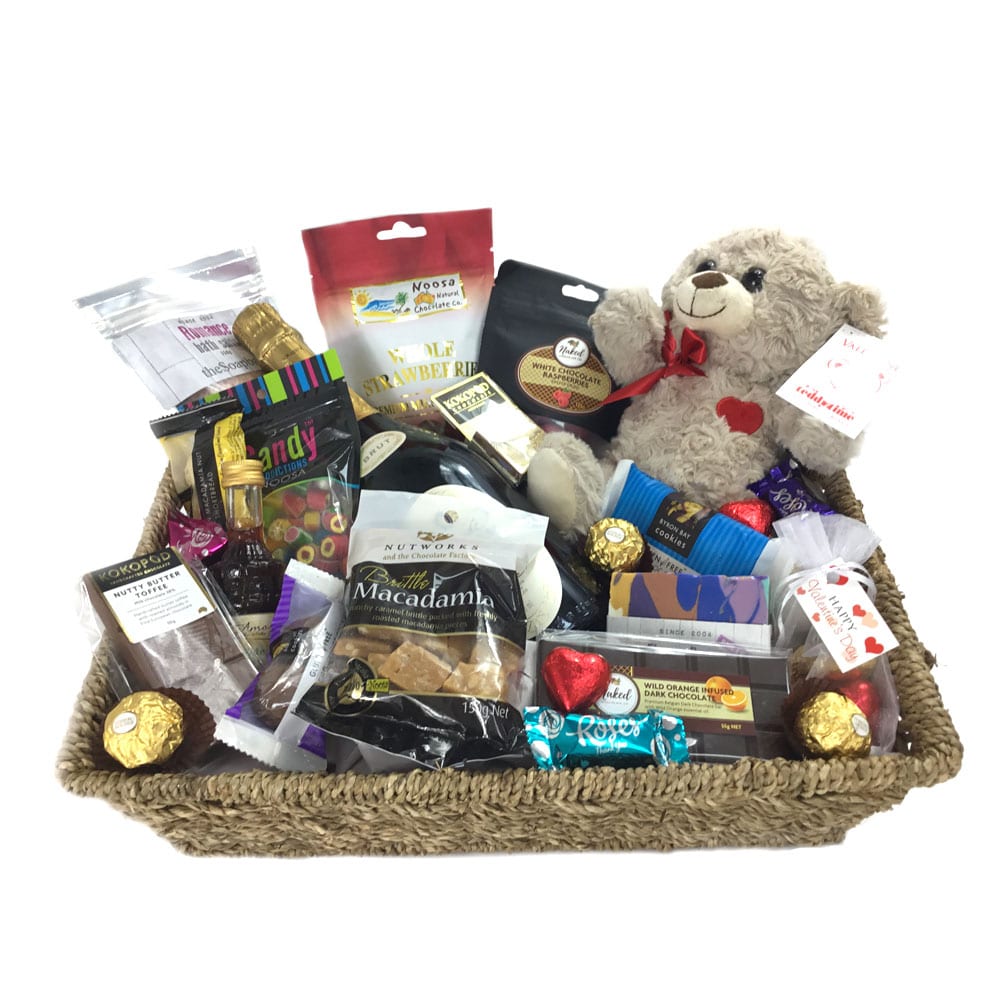 The presentation and contents of a gift hamper is vitally important for giving success. If you feel a bit iffy about how it looks and the materials chosen to present it, chances are who you give it to will also raise their eyebrows about its quality and style.
The way a gift hamper looks and what it includes is HUGE part of the experience of gift-giving. Ideally gift hampers will come packed thoughtfully and creatively in something which can be re-purposed. It's like getting two gifts in one when the basket it comes in can be used as a trinkets holder or something to stash the daily papers in.
If the basket is not visually awesome, your gift can look and feel underwhelming and the contents could be overlooked completely.
Make your gift memorable with Hampers to Go
Hampers To Go loves supporting local Sunshine Coast food producers to showcase the incredible local cuisine, which attract visitors from all over the globe to the region.
The team takes delight in providing stunning, carefully curated gift hampers packed with decadent treats to excite every person lucky enough to receive them. Check out what's available.