To the first woman I ever loved.
Do you remember the potato stamped cards? The thick brushstrokes depicting an oblong "Mummy & Me" and especially the macaroni necklace that she wore for days.
Now in our adult years how do we show that same appreciation for our first love?
The strength of Motherhood is something that needs to be celebrated.
Mother's Day does not need to be a formal event. Mums just want to feel a little gratitude and spend some time with the ones she loves the most.
To celebrate Mothers day on May 9, and to pay homage to our beloved mothers here are some of our favourite ideas on how to celebrate the women that nurtured us, shaped us and unconditionally loved us.
What mother is not deserving of a little R&R? Often our mums have curbed their desires to fulfil our own. So, it is time to give a little back and put mum first. A surprise at a day spa and a nice seafood lunch perhaps? A perfect opportunity to do this with mum as most spas offer "spa for two" or group bookings.
The Mumm Pamper Basket, Tea & Pamper and the Bubbles and Bath are perfect hampers for mum to relax and enjoy in some self-love at home. Our pamper range is made with natural products with a unique blend of essential oils designed to nourish the mind, body and soul.
Now is the perfect opportunity to get out those old dusty albums and reminisce on baby photos, holidays once had, teased hair and bad fashion. Memories have always been important to Mum so let's make some new ones! Organise a photo shoot with the whole family and have some fun.
Just some good old quality time with mum is really all she wants so after a nice family dinner put on her fave chick flick, drink some yummy liqueur and get out the choccies to enjoy her favourite classic!
After Dinner Delights, Chocolates After 5 and Chocolates After Dark are great options to have with that after dinner movie. Delicious Caramel & Choc Mint liqueurs, yummy milk and dark premium chocolates. It is the sweetest way to say I love you!
As we said before mothers are something to celebrate, so why not get the family together and put on a brunch or a high tea? Do a delicious morning tea recipe because we all know we have received our fill of homemade goodies. Get her favourite tea or perhaps her favourite champagne and don't forget grandma!
If you're unable to be with Mum this year, send a hamper, pour a few mimosas and have a virtual brunch date! The White Wine & Gourmet Locals, Moet & Chandon Gift Basket and the Say it with Bubbles are great choices with beautiful, curated wines and artisan chocolates. A perfect way to celebrate mum from afar.
Hamper her
If you're lacking some creativeness in her present this year or unable to be with Mum, ask the experts! Hampers to go are beautifully presented with premium locally sourced products that can be personalised to your special someone.
So, call us today and we will put together the best gift from your heart.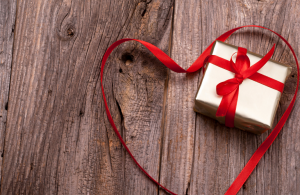 Have a great Mother's Day!