Autumn is here where the weather gets cooler and the days get shorter, which can also bring on that start of the year slump for some.
With Easter fast approaching we have a few great ideas to perk up the office this time of year, talk about appropriate gift giving and to create small memorable moments that make your team feel genuinely appreciated! So get your Easter baskets ready and lets us share with you our top tips on boosting staff morale this time of year.
1. DON'T IGNORE THE POWER OF SMALL GESTURES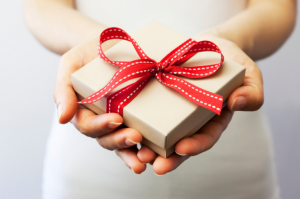 In a world which gets busier and more digital, we can miss the small stuff.
By creating small memorable moments, you can brighten someone's day and make them feel appreciated.
Just when you are gearing up for the most productive time of year, throw an Easter morning tea! Get your caffeine hit and a few hot cross buns, create conversation and watch your team bond. A win for every office!
Our Ultimate Easter and Easter Treats Hampers are a wonderful gesture to improve productivity
2. THE GIFT OF CHOCOLATE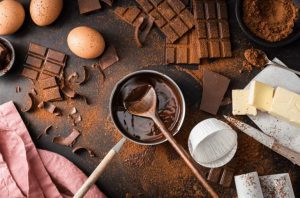 Did you know something sweet through the day can release endorphins and give you a midday boost?
It is also our best budget friendly way to say, "thank you!".
Why not hide a few easter eggs or bunnies around your colleagues' desk or leave an Easter Chocolate hamper in the office lunch room?
Hampers to Go have a wonderful range of sweet delights to suit every budget, from the Happy Easter to the Let's Talk Chocolate.
3. HAPPY FRIYAY
Nothing says thank you like a CHEERS to the weekend!
Sometimes an informal social event can have a huge impact on the business. Have a conversation over delicious hinterland nibbles, or release the office tensions and celebrate success with our fabulous curated wines!
Our Cheers with Red and Cheers with White are great choices to cater to everyone.
4. COLLEAGUES THAT ZOOM TOGETHER, STAY TOGETHER

Virtual is the new black.
After the ups and downs (especially downs) of the last year, many of our relationships with colleagues lack the physical touch. Gone are the days of water cooler chats, and spontaneous team building.
New studies show that relationships over zoom can be hard to build, nurture and can affect motivation. So how do we continue to keep strong working relationships? Stay connected! Show appreciation!
Sending someone a physical gift such as the Stay-at-Home Picnic or the Lock Down Treats shows that you care in these virtual times.
5. A MATCH MADE IN HEAVEN
Getting to know your staff and sharing a bit about yourself can lead to a healthy work culture.
Do a quick poll around the office to get to know their likes and determine dietary limitations so you can cater to their needs.
Personalisation shows appreciation!
Try our GF Sweet Lovers, an ideal gift for those with gluten intolerances or Coeliac disease.
Hampers to go have a range of award winning nibbles that are 100% gluten-free, natural & vegan-friendly with no artificial preservatives or flavours. Perfect for those with dietary needs who can enjoy a guilt-free indulgence.
All of our hampers can be customised and personalised to any occasion and dietary restriction, so call us today and we will put together the perfect hamper that we know your team will remember for years to come.
Happy Hampering!